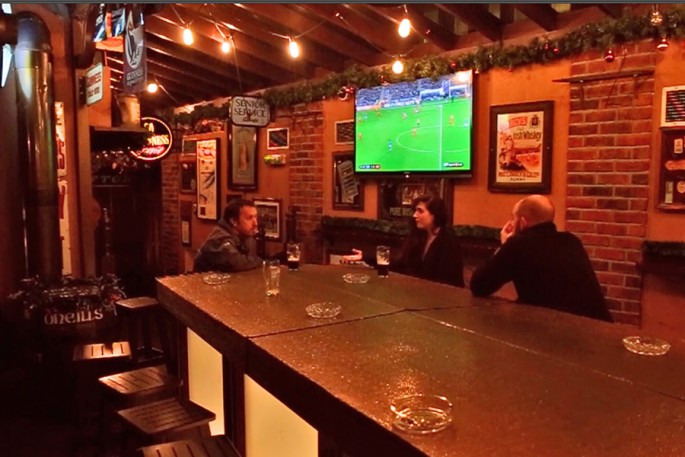 There might be only one place better than a live sporting event for atmosphere and that's watching the sport at O'Neill's Bar.
Irish sports fans have been celebrated for bringing 'the craic' to sporting events the world over. It should come as no surprise to find that this 'craic' (the Irish word for fun, pronounced crack) lives and breathes in the pubs in Ireland too.
From our 13 large plasma screens, including 3D LCD screens and 3 big screens strategically placed around the pub you can catch all the action from a great vantage point while sipping the drink of your choice.
We show rugby (6 Nations, European Champions Cup, Guinness Pro 12, Aviva Premiership), soccer (Premier League, FA Cup, Serie A, Bundesliga, Champions League, UEFA Cup) GAA (football and hurling), Formula 1, golf, horse racing… In fact, tell us what you want to watch and we'll put it on.
If you're worried about missing part of the game ordering drinks or the half-time crush at the bar… don't. At O'Neill's we've tried to think of everything. We have 'Pour your own pint tables', literally the best seats in the house. There's no extra charge for booking them, so why not pick any one of our five tables. Any of our friendly bar staff will kindly help you to master the fine art of pouring your Guinness or Carlsberg. and beat the half-time rush.